Welcome to the home page of the Rusty Blades Ice Hockey Club of Southwest Virginia.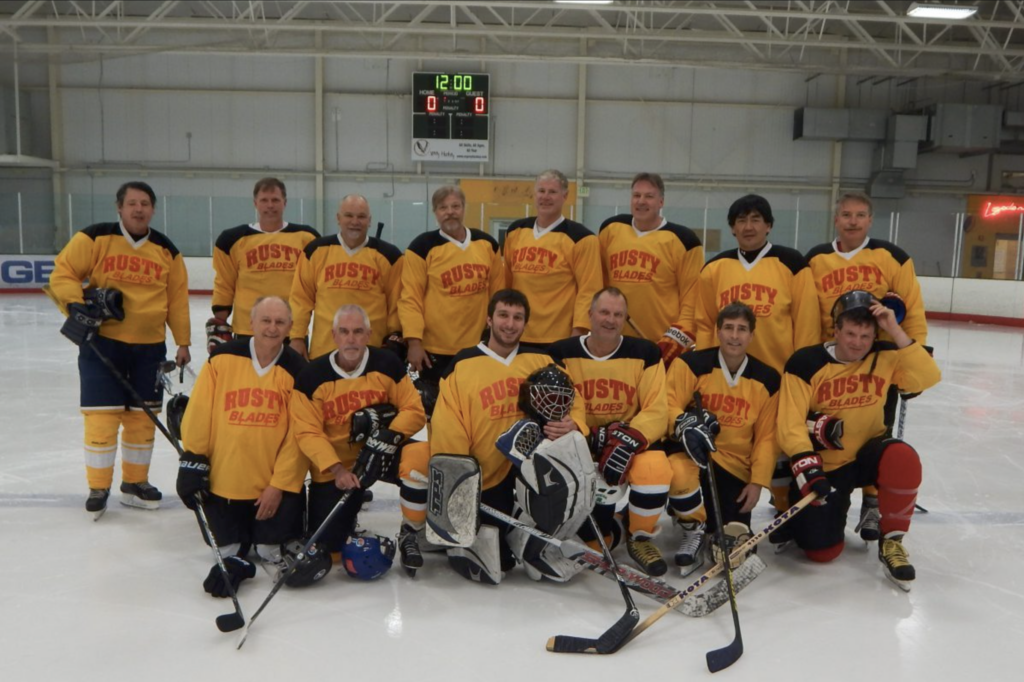 Membership is open to men age 45, and women age 35, and over. If you wish to find out more about the Rusty Blades, please check out the links above.
The Rusty Blade Ice Hockey Club was founded to provide a fun skate for players of all levels, not a fierce competition. Stronger players are encouraged to help, and to share the puck with, less talented players to give them an equal chance to participate and have fun. To balance the teams, rosters are made up each night, based on those participating.
For reinforcement of the Rusty Blades philosophy, our rules and responsibilities are provided here on our website. We welcome those who understand and agree with the Rusty philosophy and spirit of play. Those who don't feel comfortable with these guidelines are encouraged to find a more competitive outlet for their hockey skills.